Bombay Beach Biennale INstallation 2019
In March 2019, Kathy Sherman Suder created two installation art pieces as part of the Bombay Beach Biennale - a progressive art festival established in 2016 along the Salton Sea in California. 

EVERYBODY IS SOMEBODY: GHOST CAMP
Based on a photographic series by Kathy Sherman Suder, this installation of 100
illuminated tents stood as an homage to the homeless and refugees all over the world who are
often unseen.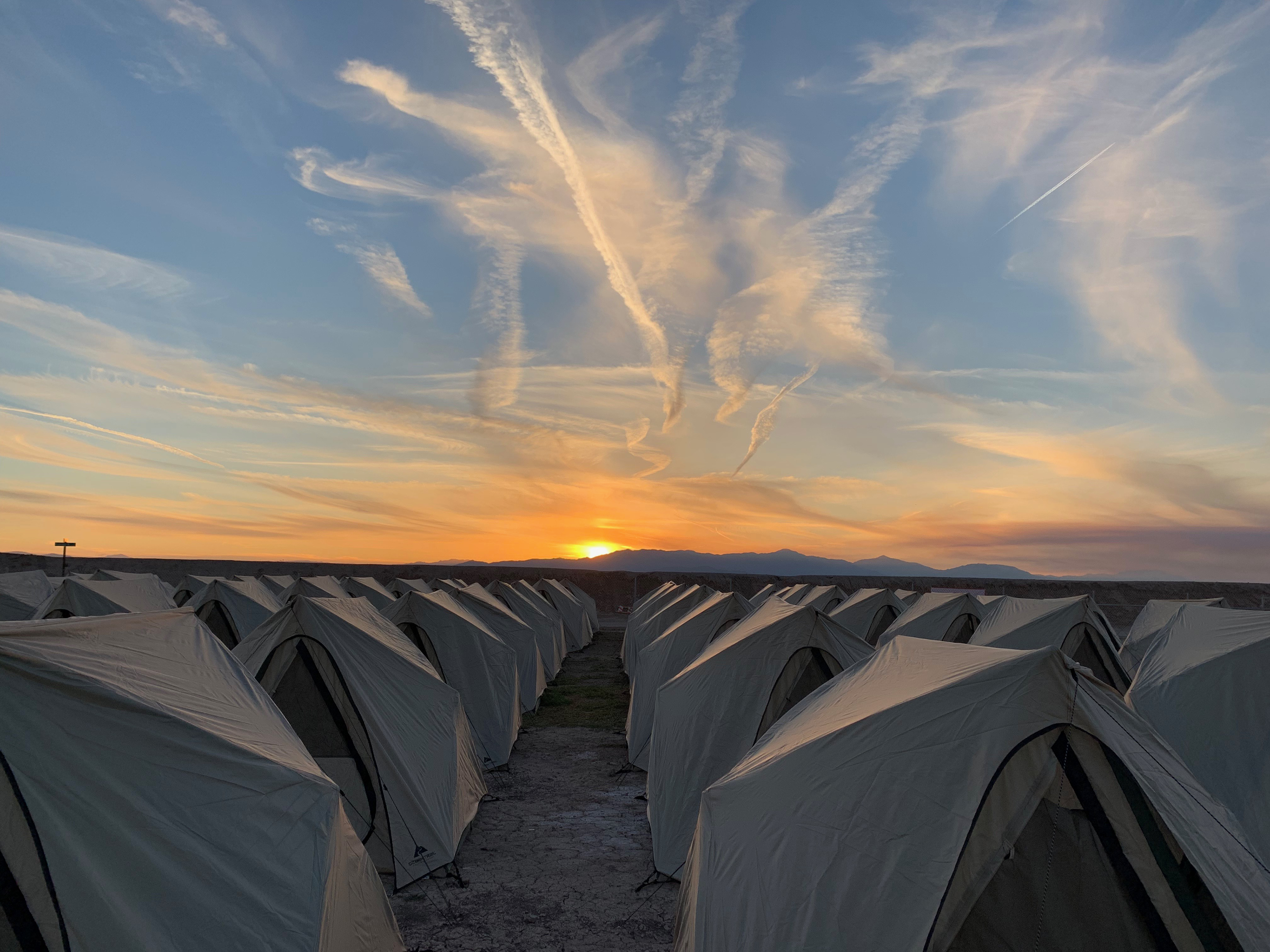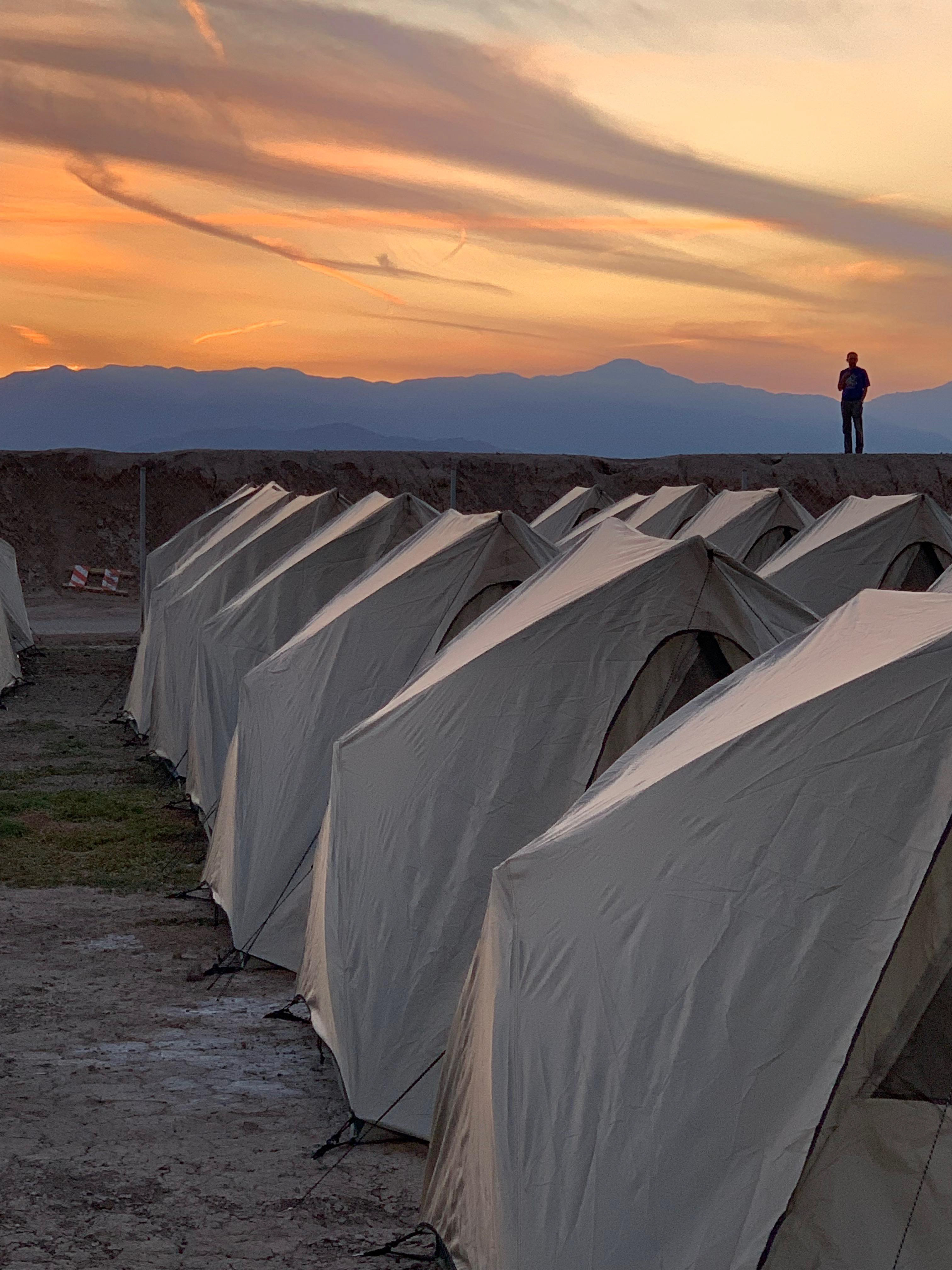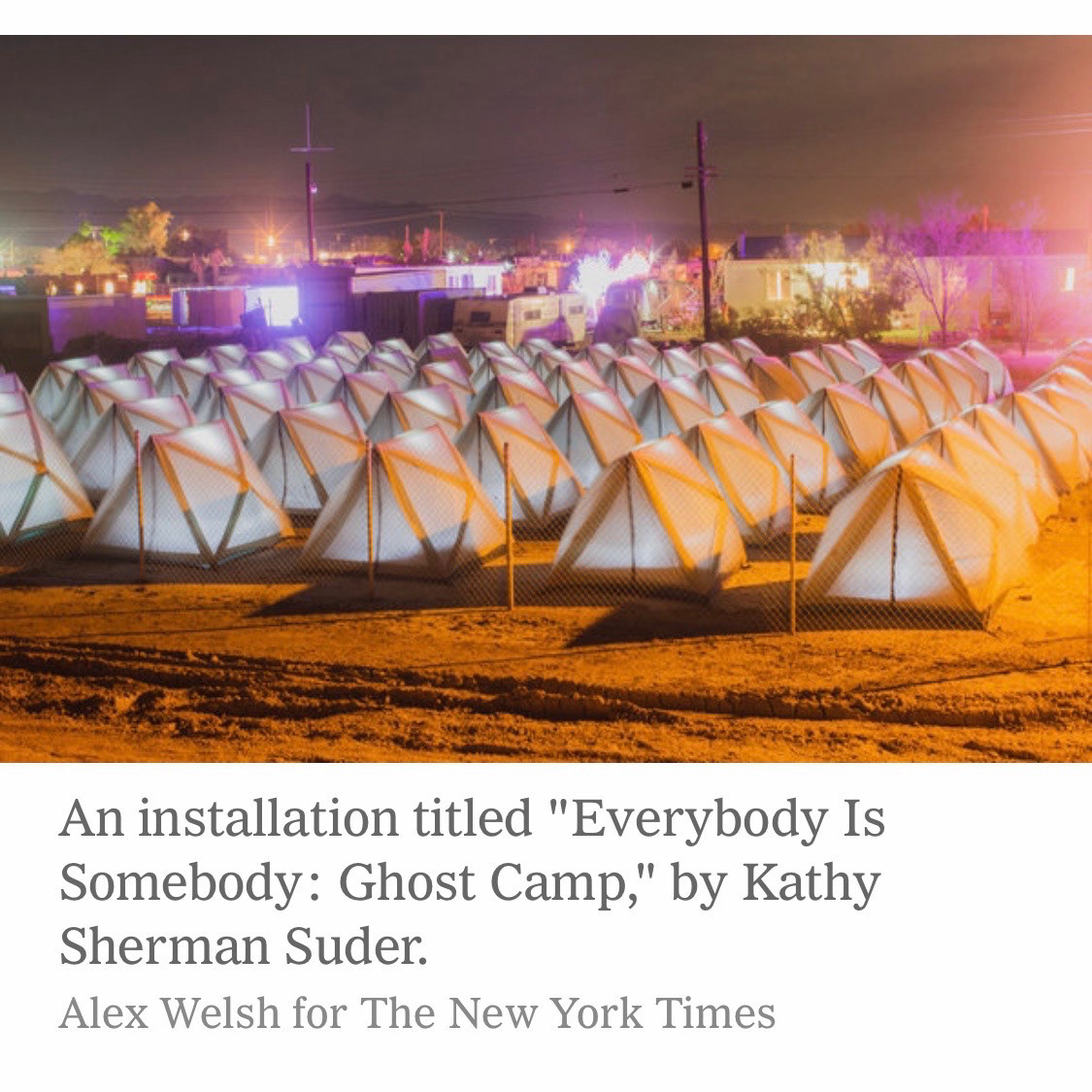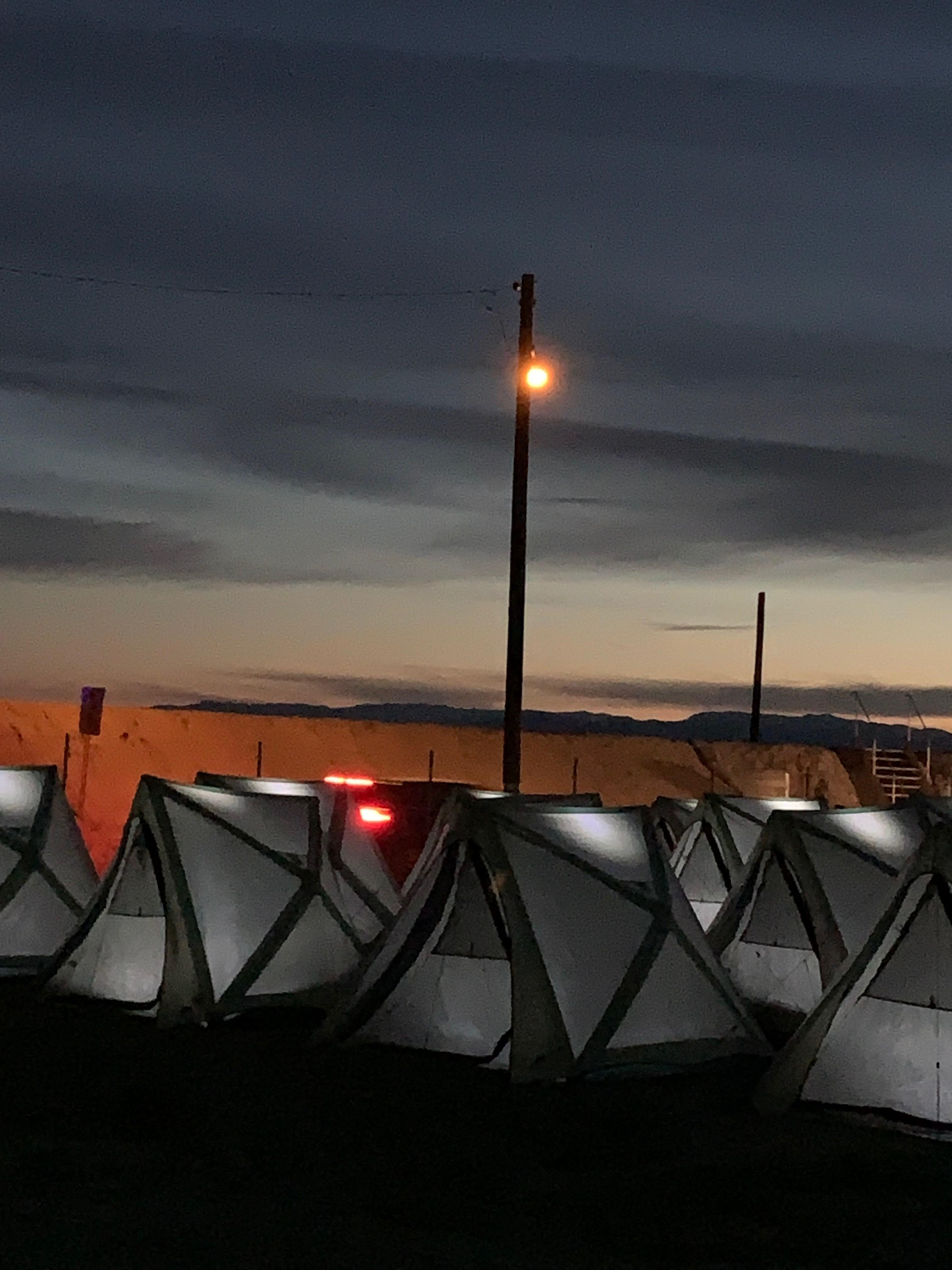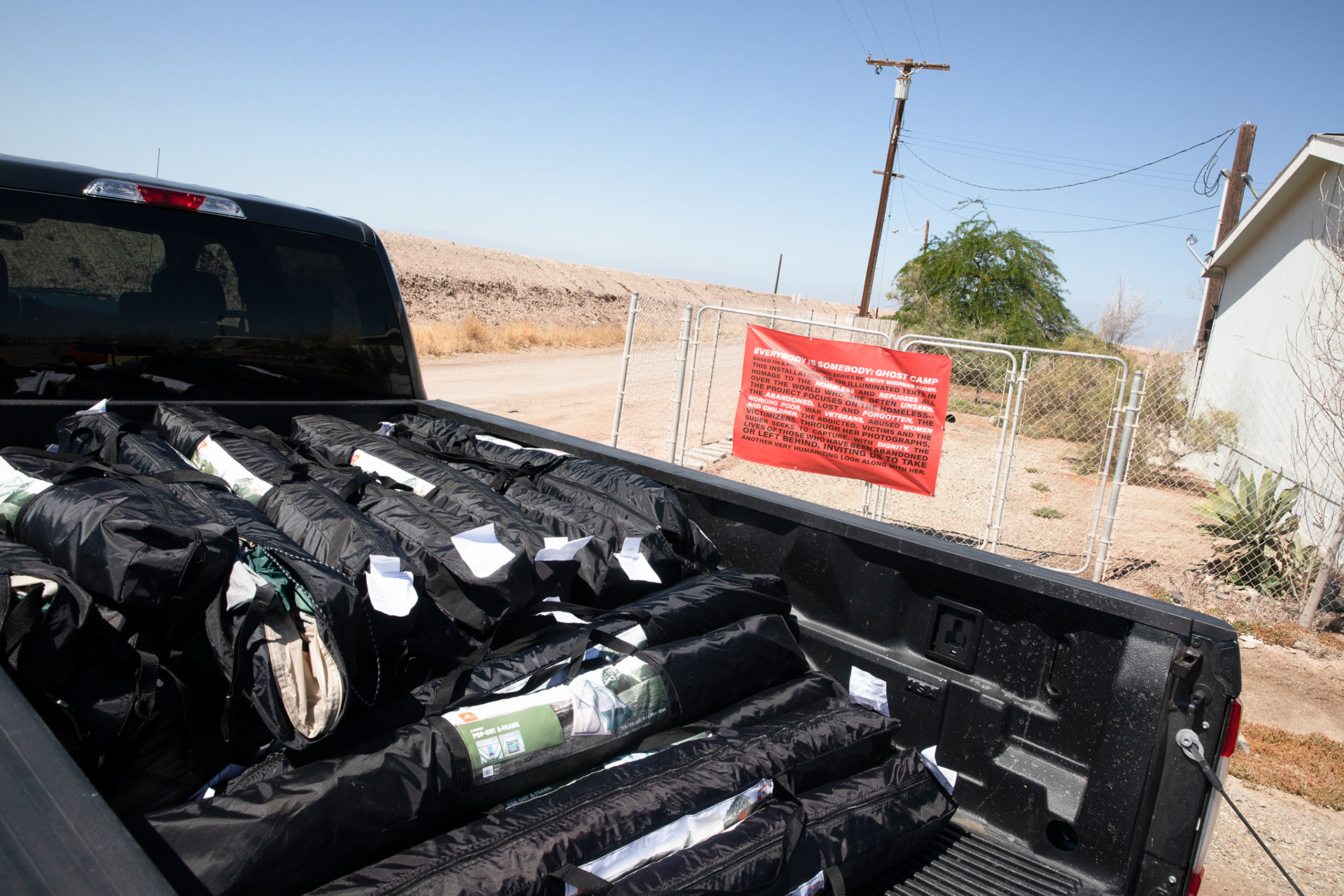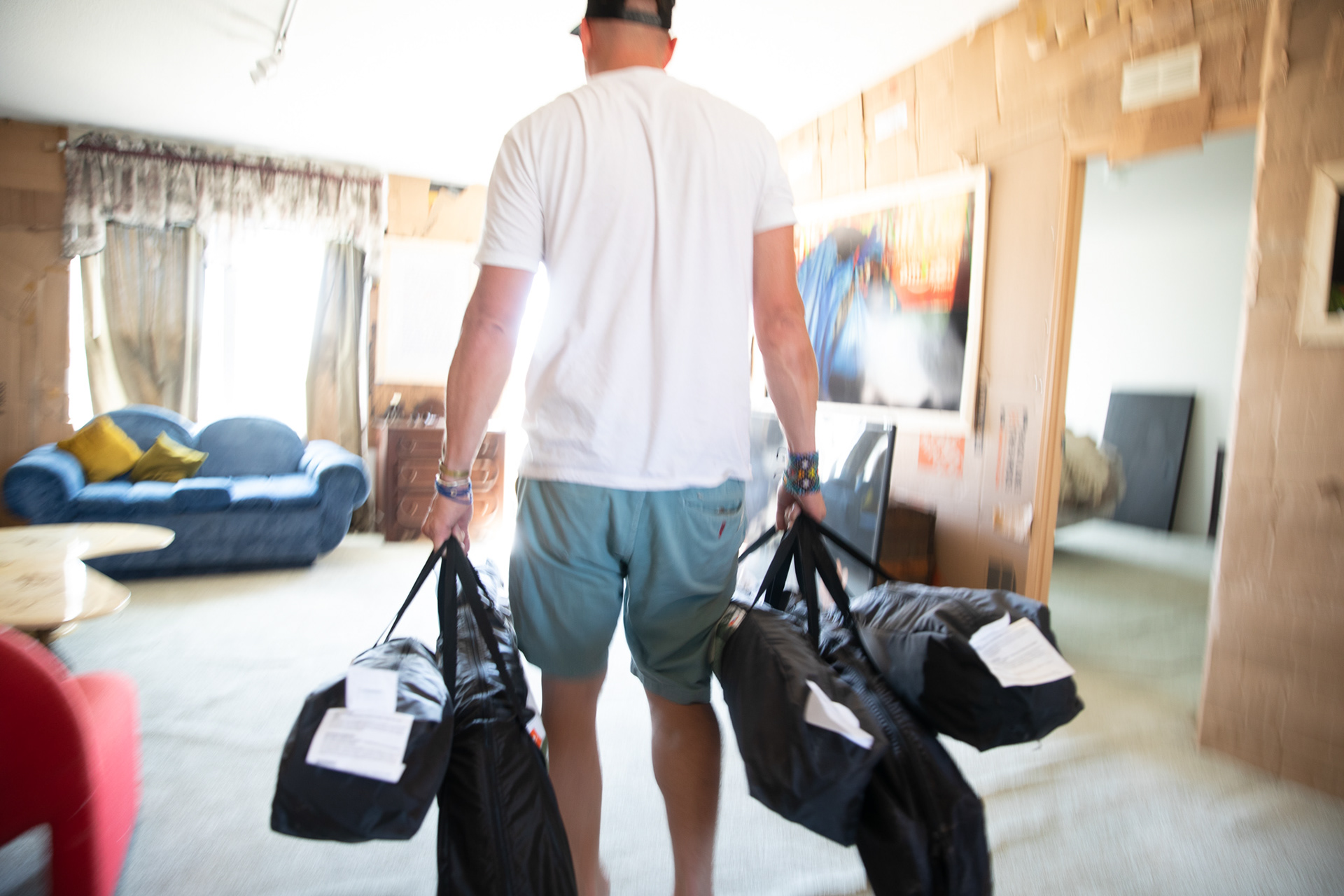 Every tent used in the Everybody is Somebody installation was donated to the Downtown Women's Center of LA and distributed to women in need. 
Below: Everybody is Somebody tents being used on Skid Row in Los Angeles.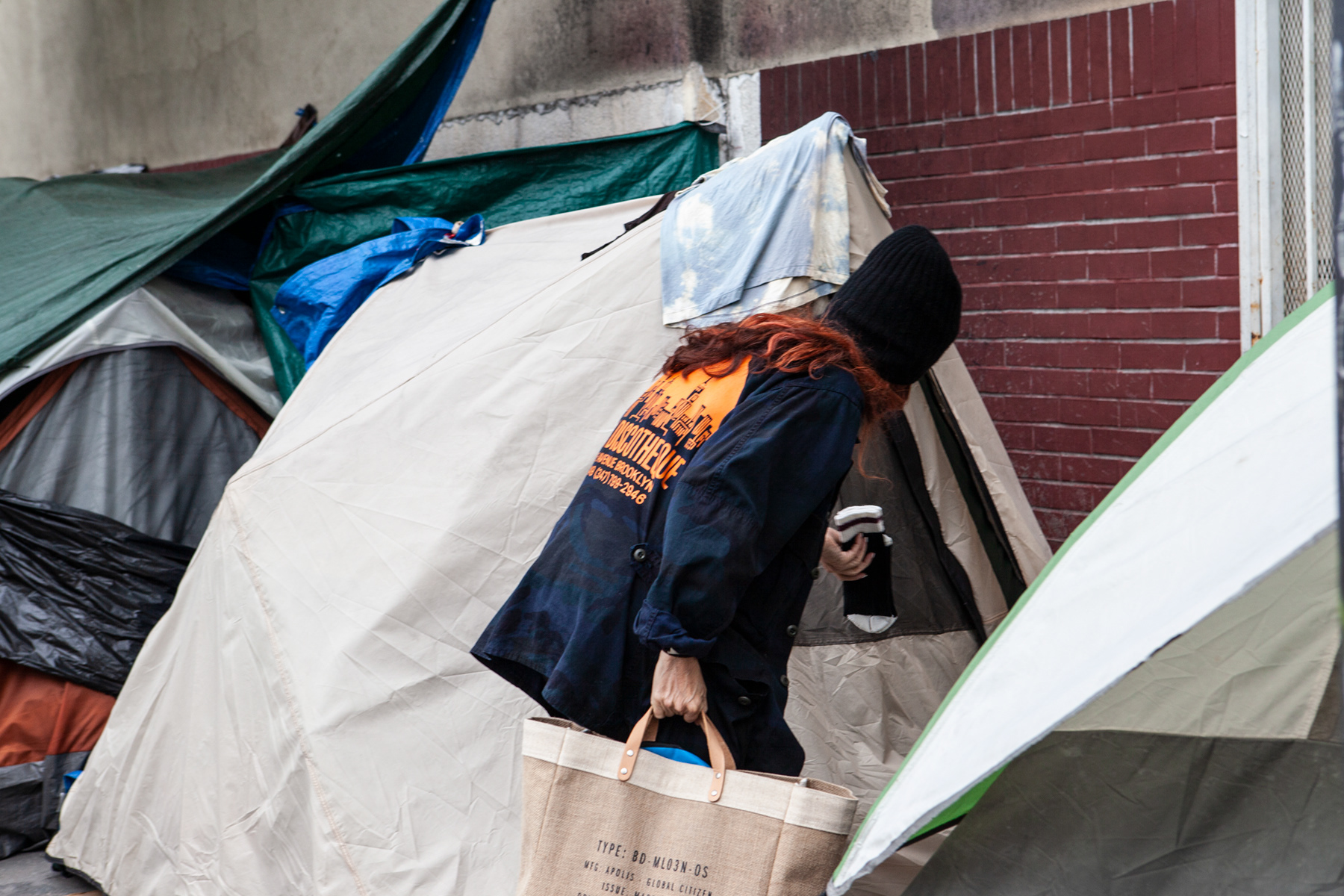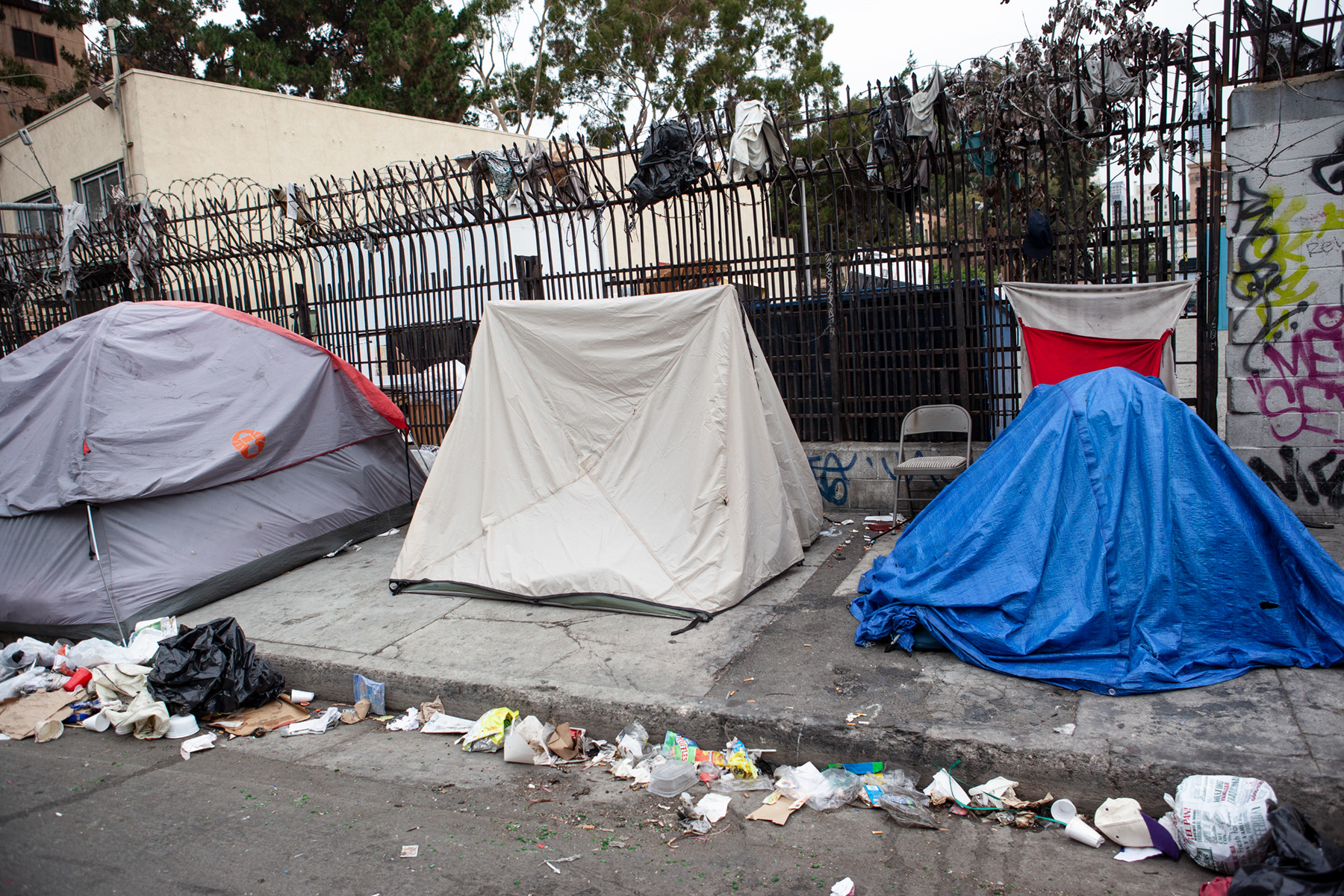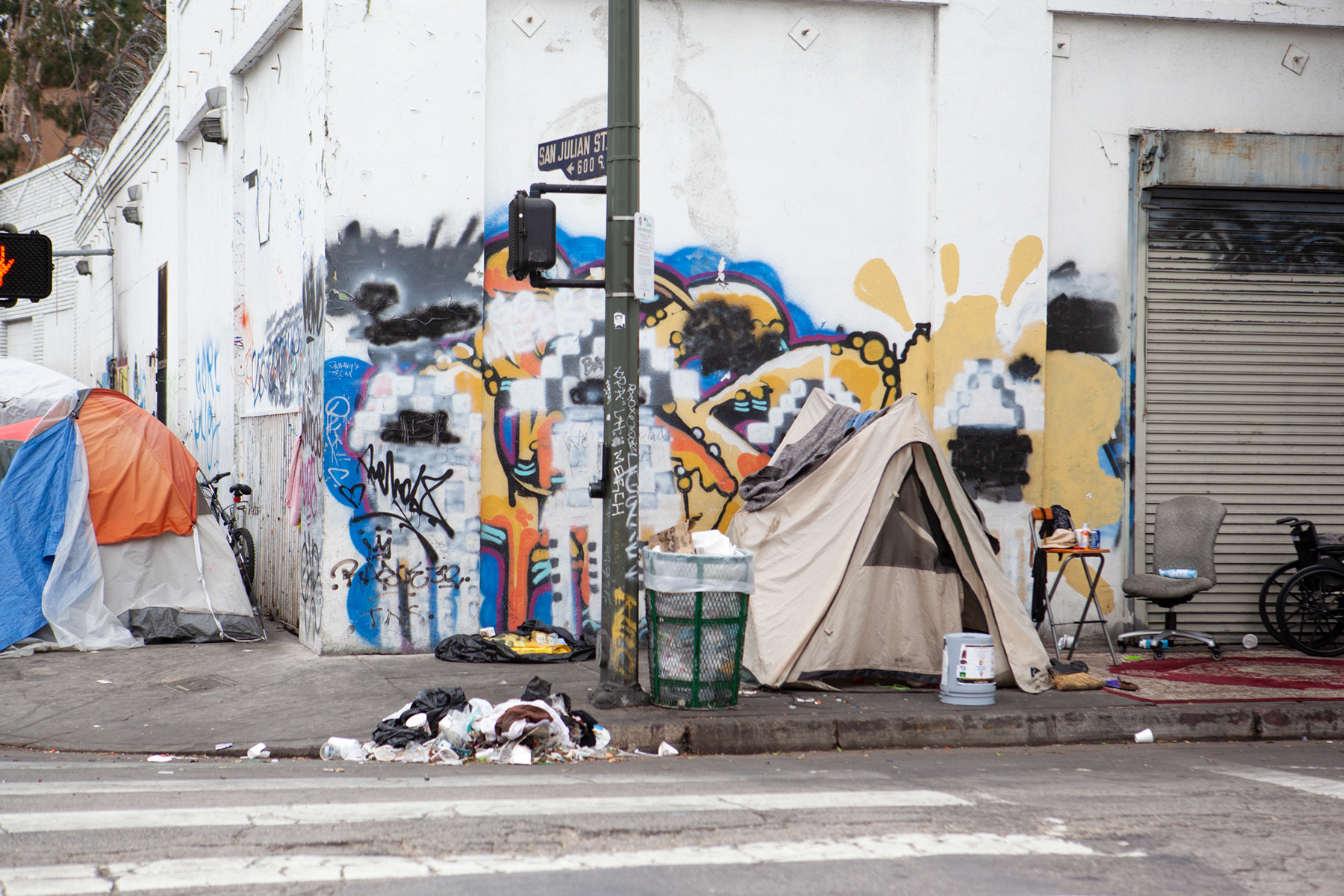 EVERYBODY IS SOMEBODY: A PHOTOGRAPHIC EXHIBITION
EVERYBODY IS SOMEBODY, based on a photographic series by Kathy Sherman
Suder in collaboration with her son & journalist, Jason Suder, focuses on the homeless-
-the abandoned, lost and forgotten, the working poor, war veterans, abused women and
children, the addicted, victims and the victimizers. Through her photographs, Suder
seeks to capture, with dignity, the lives of those who have been abandoned or left
behind, inviting us to take another very humanizing look along with her. A limited
edition Zine, only available during the 2019 Bombay Beach Biennale, accompanies the
exhibition.